Breakfast Club - WINTER Registration OPEN!!
---
---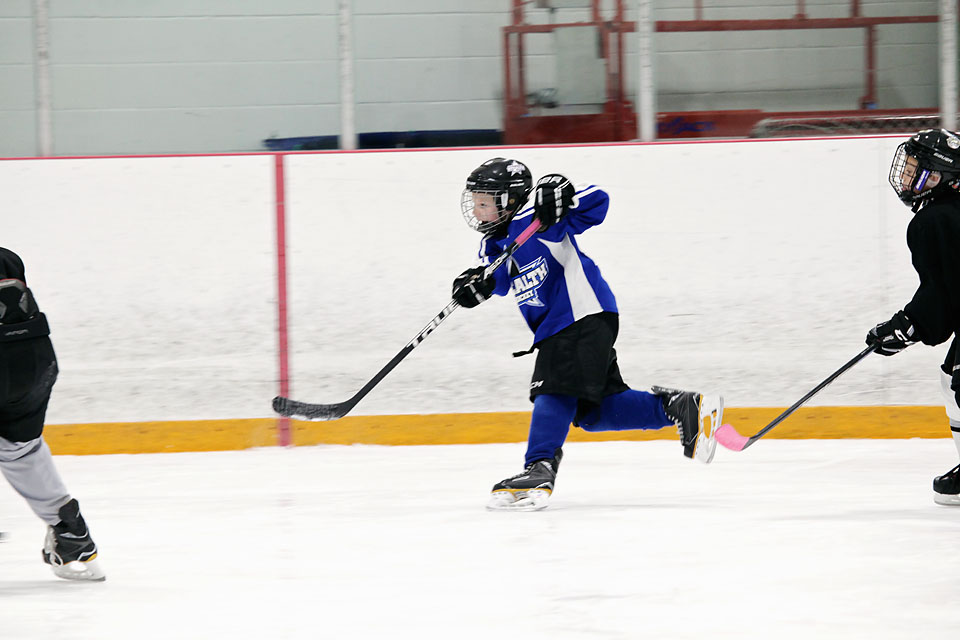 ---
Breakfast Club:
Stealth Hockey has put together a comprehensive series of ice times that are focused on increasing your players confidence, skill and overall performance. We believe that a combination of skating, skills and specific instruction in a fun and competitive environment is the key to propelling your player to the next level.
High Performance Defense and Forward Camp - Friday Mornings:
CROWFOOT ARENA - JAN 2020 START
There are ice sessions out there that focus on puck skills and skating, but very few that teach the tactics and skills necessary to thrive as a defenseman and/or forward. Friday mornings are designed to expose your player to position specific drills that will make them more effective and confident as they either specialize or rotate through positions during the season.
Each ice session will be comprised of 15 minutes of advanced edgework followed by 20 minutes of defense specific drills and 20 minutes of forward specific drills (the players will rotate through both the forward and defense drills each day).
****OPEN TO Peewee AA, 1 and 2 PLAYERS
Coaches: Colin Forbes and Bruce Leonard
Dynamic Puck Handling (Edge Boss) - Friday Mornings
CROWFOOT - JAN 2020 START
Did you know that the average hockey player has possession of the puck for less than 45 seconds during a 60 minute hockey game! And less than 5 minutes during a typical practice!
For kids to improve their confidence and abilities with the puck they need to have the puck on their stick and that's exactly what our Wednesday mornings are all about. Kids will possess the puck for a full 60 minutes as they progress through a series of dynamic puck handling and skating sequences that will see them move the puck around, under and over the obstacles on the ice. This training method was first made famous by Connor McDavid and it is sure to take your players puck skills and confidence to the next level.
Coaches: Colin Forbes and Bruce Leonard